Colorodo Roofing Experts
Highlands Ranch Roof Repair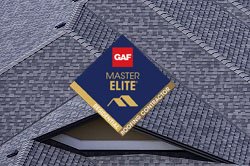 If you are looking to buy a home, sell a home, or have lived in it for a while, you know that roof repairs are a big deal and often a big investment. If you are looking for a Highlands Ranch
roof repair contractor
, you might be experiencing roof leaks right now or just want peace of mind knowing that your roof is in good condition. Hopefully, it's not a huge hole in the ceiling like a skylight you didn't order. This can be a devastating experience, especially in the winter or rainy weather.
Is Your Roof in Good Shape?
In this type of roofing emergency, you often don't have time to find the best roof repair contractor, so you may settle for the first one you find, but be careful as you don't want to be ripped off. As a customer, you want the roofing service provider to have a reputation and expert experience in the area of roof repair. With that said, you must also consider the age of your current roof, the condition of all roofing components, and whether you plan to sell your house in the near future. Then from the first phone call, you should get a sense of how comfortable you might be working with them because if the service provider doesn't seem to be very nice you wouldn't obviously want them around you.
A Revered Roof Repair Contractor in Highlands Ranch, CO
Our roofing installation and roof repair clients in Highlands Ranch, Colorado have always been satisfied with the services we have provided and that is mostly because of the quality of the services we offer and our ability to communicate well with our customers. We prefer to hear about what the customer requires and lay down an action plan based on the requirement of the customers. Only after getting approval from the side of the customer do we proceed with further actions, because the most crucial aspect of any business is trust. Once we have gained our customer's trust, then we can both be on the same page and the project turns out great!
Roofing Replacement and Repair Services
As a local Highlands Ranch roof repair contractor, our services can range from simple fixes to a complete re-roof and our team specializes in all kinds although most of our projects have been centered on residential roof repair projects. We take care of your roof with absolute care and we make use of the highest quality products in our projects. If you have any specific requests, you can always communicate them to us so that we can analyze the feasibility of your requirements.
Talk with a Reliable Highlands Ranch Roof Repair Contractor Today!
Armour Roofing and Exteriors uses the best materials to build or repair asphalt shingle roofs, giving you peace of mind and a great-looking home. We have various honors and certificates. Your happiness with your roof and our service is our top priority. Our GAF factory-certified roofing installers have extensive knowledge in handling all types of projects and our experience has taught us a lot that we implement in our ongoing and future projects. Schedule your free home roof estimate today!
We Use the Best Roofing Products in the Industry:

TAKE A 360 TOUR OF A FEW PROJECTS
---