Colorodo Roofing Experts
Denver Roofing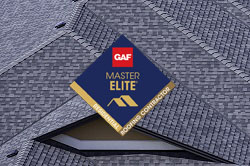 If you are looking to buy or sell a home, or you have lived in your home in Denver, CO, for a while, you know that the roof is a big deal and oftentimes a big investment. Needless to say, if you are looking for a Denver roofing company, you might be experiencing roof leaks right now. Hopefully, it's not a huge leak. This can be a devastating experience, especially in the winter or a heavy rainstorm.
In this type of roofing emergency, you often don't have time to find the best https://armourexteriors.com/Residential-Rooferroofing contractor in Denver, so you may settle for the first one you find. However, be careful as you don't want to be ripped off.
Reliable Denver Roofing Services

As a customer, you want the roofing service provider to have a reputation and expert experience in the area of roof repair. With that said, you must also consider the age of your current roof, the condition of all roofing components, and whether you plan to sell your house in the near future. Then from the first phone call, you should get a sense of how comfortable you might be working with them because if the service provider doesn't seem to be very nice you wouldn't obviously want them around you. As a prominent and reputable roofer in Denver, Colorado, we will be able to help you with all your roofing needs!

Our Reputation Is Over The Top!

Our roofing clients in Denver have always been satisfied with the services we have provided and that is mostly because of the quality of the services we provide and our ability to communicate well with our customers. We prefer to hear about what the customer requires and lay down an action plan based on the requirement of the customers. Only after getting approval from the side of the customer do we proceed with further actions because the most important aspect of any business is trust and once we have gained our customer's trust, then we can both be on the same page and the project turns out great!
Quality Roofing Installation and Roof Repair in Denver
Denver roof repair services can range from simple fixes to a complete re-roof and our team specializes in all kinds although most of our projects have been centered on residential roof repair projects. We take care of your roof with absolute care and we make use of the highest quality products in our projects. If you have any specific requests, you can always communicate them to us so that we can analyze the feasibility of your requirements. Armour Roofing offers a wide range of services to guarantee that all of your roofing needs and concerns are met.

We Offer These Residential & Commercial Roofing Services in Denver, CO:
Roof Repair
Re-Roofing
Roofing Maintenance
Roof Inspections
As a GAF Certified roofing contractor, we have extensive knowledge in handling all types of projects and our experience has taught us a lot that we implement in our ongoing and future projects. We encourage you to explore our website and learn more about the Armour family's goods and traditions. We look forward to collaborating with you on all your future roofing projects in Denver, CO.
We Use the Best Roofing Products in the Industry:

TAKE A 360 TOUR OF A FEW PROJECTS
---